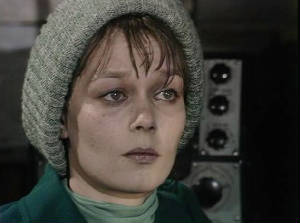 THE FIRST HORSEMAN PAL DVD 1995 - This is the first of 3 unique productions, featuring interviews, clips & location visits involving: Terry Nation's Survivors TV series (1975-77) This one includes Interviews with Director: (The late) Pennant Roberts, & two interviews with Carolyn Seymour (Abby Grant) + others. Note the technical quality is not great, but it is a labour of love. Running time 180 mins approx.

UK & EU price, inc P&P £12.00
As above THE FIRST HORSEMAN PAL DVD, But including the additional postage, to a worldwide address. (Not UK or EU)

£15
THE SECOND HORSEMAN PAL DVD 1996 - This is the second of 3 unique productions, featuring interviews, clips & location visits involving: Terry Nation's Survivors TV series (1975-77) This one includes Interviews with the late LORNA LEWIS (Pet) & Kevin Marshall (compiler of "The making of Survivors" book) + others. There is also a comprehensive visit & tour of the "Hydro electric" locations from POWER. Note the technical quality is not great, but it was a labour of love. Running time 180 mins approx.

UK & EU price, inc P&P £12.00
As above THE SECOND HORSEMAN PAL DVD,

But including the additional postage, to a worldwide address. (Not UK or EU)

£15
THE THIRD HORSEMAN PAL DVD 1997 - This is the third of 3 unique productions, featuring interviews, clips & location visits involving: Terry Nation's Survivors TV series (1975-77) This one includes Interviews with Paddy Nash (ex-headteacherof Peter's school) Ian McCulloch + others. There are even more location visits, inc MAD DOG locations in Derbyshire. Note the technical quality is not great, but it was a labour of love. Running time 180 mins approx.

UK & EU price, inc P&P £12.00
As above THE THIRD HORSEMAN PAL DVD,

But including the additional postage, to a worldwide address. (Not UK or EU)

£15
SPECIAL OFFER (limited time) THE First, second & third horseman (all 3) PAL DVDs (descriptions above) if ordered at the same time to a UK or EU address.

£14
SPECIAL OFFER (limited time) THE First, second & third horseman (all 3) PAL DVDs (descriptions above)

if ordered at the same time to a worldwide address - NOT UK or EU. (Postage adjusted)

£19
Horseman DVDs information - PDF
Hayley Mills & James Macarthur on location
The truth about spring 1965 Pal DVD

With Haley & John Mills, a really great film that has never had a release on DVD - now remastered in great audio & visual quality for you - with a couple of Hayley interviews.

£12 in UK & EU P&P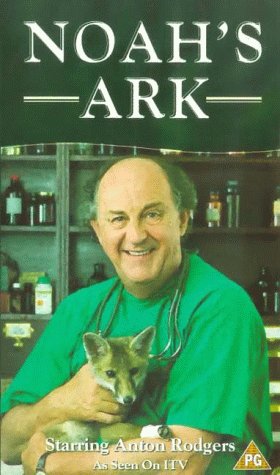 NOAH'S ARK ITV series, all 12 episodes, 1997/8 on 4 DVDs - starring Anton Rogers, Angela Thorne, Orla Brady & Kate Alderton. This great vetenary series was set in the beautiful Malvern hills area, near Worcester - Bransford village B&B was the vets! - never released on DVD, I am making available all twelve episodes of both seasons, that were made - please note, one or two episodes are lacking open or close credits & may start or end suddenly, but the essential content is there - technically, the quality is a little variable - but good for the main part. There is a link to the episode list below.

£22.50 inc United kingom P&P

overseas buyers, please enquire by email.
NOAH'S ARK - description as above, but postage adjusted for non UK, EU countries (France, Germany, Italy, Ireland etc).
£25 inc Post & package.
Noah's ark episode list at IMDB
GOLD 1972 PAL DVD, is the main title of this unique DVD, but my subtitle is "Ronan's revenge" as whilst it features the film: Gold, Radio Caroline founder: Ronan O'Rahilly was producer & was released to co-inside with Caroline's return from the "Mi Amigo" in 1972. Note there is some nudity & 1960s "Hippieness" in this film/musical, which features the music of David mcwilliams.

I have also included a BBC Lincs visit to the Ross revenge: "Inside out", inc Johnnie Walker & a video vist of my own, to the Ross in 1994, inc transmitter/generator room, studios & other areas of the ship. Quality is good.

£12.50 inc UK or EU P&P - worldwide customers, please email for extra postage cost.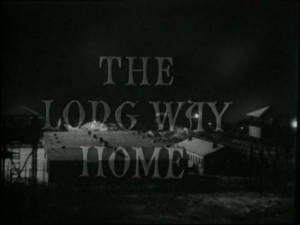 THE LONG WAY HOME BBC 1960, all the existing episodes of this very rare B&W WW2 escape serial on 2 DVDs.
Episode two is missing, the rest are shown, in pretty good quality for it's age. The incidental & theme music, is very memorable too. Stars Barry Letts & Written & produced, by Shaun Sutton

£16 inc UK & EU P&P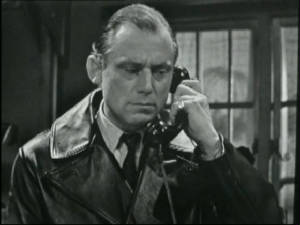 Closing theme music of the Long way home.
IMDB entry for The long way home
The Great escape, the untold story & the final chapter two films on one PAL DVD, with Donald Pleasence & Christopher Reeve 1988 & 1989 total running time, approx 3 hours. Quality fair, not brilliant though.

£12 inc UK or EU P&P
All This and World War II

1976 PAL DVD 90mins approx

I have this very rare film, now on DVD in fairly good quality

The film's message (and final song) is 'Give peace a chance'. It is a remarkable collage of film clips (from movies and documentaries and actual war footage) and music. The film is an entertaining presentation of history, showing many aspects of the second world war. Particularly interesting for historians of WWII and/or Beatles music.


Those who forget the past are doomed to repeat it.

This DVD includes a 50 min Documentary on Reinhard Heydrich, the Nazi butcher of Prague.

UK & EU price, inc P&P £14
THE TERRIFIC ADVENTURES OF THE TERRIBLE TEN - PAL DVD Exclusive to this site, six episodes in B&W from the 1960s Australian TV series, with Gary Gray, Episodes as follows:

1 TT build a town, 2 A horse named Joe, 3 Trouble at TT bank, 4 TT at shearing time, 5 The great submarine mystery, 6 ten help the police + 3 bonus Whirlybirds episodes also from that era. The quality is quite good, though variable due to it's archive nature. Total running time, 250 mins approx.

£14 inc EU or UK P&P For the rest of the world, see below.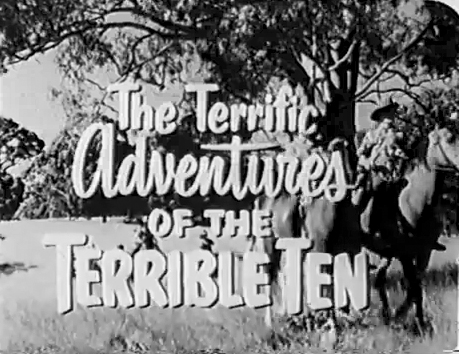 The Terrific Adventures of the terrible Ten (PAL DVD unless NTSC REQUESTED) Episode details the same as the UK version above, but with postage & packing rates adjusted for the rest of the world.

£16.00
Australian site with a review of the Terrible Ten
Gary Gray interview (T.T. Actor)
Roger Mirams, TT producer's obitury.
THE RAILWAY CHILDREN BBC 1968 B&W PAL DVD All 7 episodes, running time approx 170mins, quality fair - to good, note it was a filmed telerecording. Included is a short piece of location filming.

£12 inc UK & EU Post & packing.
Flight of the heron PAL DVD The early 1960s STV drama, with Ian McCulloch. Quality is not very good, but it is the only telerecording available.

£12 inc UK or EU P&P
| | |
| --- | --- |
| | Flight of the heron PAL DVD same description as above, but including Worldwide post & packing. £14.00 |
| | |
| --- | --- |
| | JENNY'S WAR 1985 HTV PAL DVD ....£12 inc UK & EU P&P |
Jenny's War, details as above 2 PAL DVDs inc worldwide postage & packing.

£15.00
JENNY'S WAR The 1985 HTV production, is available - running time on 2 DVDs 192 mins. Note, the technical quality is good - fair, about VHS standard.
Release Date: 3 June 1985
Director: Steve Gethers
Cast:Dyan Cannon, Robert Hardy, Nigel Hawthorne, Hugh Grant, Christopher Cazenove & Elke Sommer.
Duration: 192 mins
Description: A war drama, based in WWII. The screenplay is based on a novel of the same name by Jack Stoneley.
---
Locations:

•The Queen's Hotel, Promenade, Cheltenham, GL50 1NN (now Mercure Queen's Hotel Cheltenham
Please email for further information.
A still from "Jenny's War"
The Doomwatch team.
Z for Zachariah BBC 1984 play DVD this is a VHS recording transfered to DVD, the quality is not very good, but due to the subject matter, very watchable.

A post-Holocaust Welsh valley is populated by just two families, who gradually die off to leave just one man, Anthony Andrews, and a girl, Pippa Hinchley, struggling to keep alive in the lonely wilderness. Image of Andrews dragging his survival kit behind him, and his grisly death from radiation sickness after bathing in a contaminated stream stayed, strangely, in the memory.

£10 inc UK or EU P&P.
| | |
| --- | --- |
| | Z for Zacharia NTSC or PAL inc international postage £14, other details as above. |
VIRUS 1980 - Remastered: A film made with a multi-national cast & crew, is a MUST for all fans of Survivors, cast includes Olivia Hussey & George Kennedy, an international "End of life as we know it" story.

This version runs for 160 mins & there are British Subtitles for all the non-British dialogue (not very much) there are a few Japanese subtitles as well, but you ignore them! The quality is good - it is a NTSC to PAL conversion.

Also included: Janis Ian performing on stage in 1979 "You are love" the theme + some extra material shot during filming in Canada's frozen north.....Enjoy.

£12 inc UK P&P......£16 worldwide inc P&P
| | |
| --- | --- |
| | THE LAST TRAIN DVDs ITV series 1998. (AKA Cruel Earth) On 2 PAL DVDs in 16/9 widescreen aspect with an ITV2 DOG, Digital quality & all six episodes. £14, this includes postage to a UK or EU address. |
THE LAST TRAIN (AKA Cruel Earth) PAL DVD, including postage worldwide, PAL only: £16.

Please note, this is exactly the same recording as above, the price difference covers the additional P&P overseas. For an NTSC version, please email.
THE LAST TRAIN info, warning: "Spoiler" PDF
| | |
| --- | --- |
| | DULCIMA 1971 NTSC DVD Worldwide price: £15.00, inc international Airmail - Delivery, 7 - 10 days |
NO BLADE OF GRASS 1970 PAL DVD, a story of a time when due to pollution, grass & corn etc, will no longer grow & as people starve anarchy becomes the norm. A disturbing film & not for the queezy (included is a violent rape scene completly unedited + childbirth scene), but nevertheless very moving. Written by John Christopher in 1956. Quality is quite good - there is also included a rare Dr Who, sontaren related item!!?? £14 inc UK & EU P&P

UPDATE Jan 12: New recording obtained, now better quality sound & vision + 16/9 widescreen. It is now completly unedited too.
Link to Photos & recent location visits to where "No blade of grass" was filmed.
NO BLADE OF GRASS 1970 DVD for non-UK customers.

Please state if NTSC (USA, Canada etc) TV standard is required, or PAL (Australia, South Africa etc) on the Paypal message section.

£15 inc Air mail

UPDATE: also now 16/9 widescreen.
No Blade of grass, info & Film Locations
JUMPING THE QUEUE - BBC 1989 Review:

I saw this well-focused British television film as a one-parter TV play in 1990 and always remembered its emotional depth and intimacy. It's essentially a chamber piece, a one-woman story, and a story inexorably headed towards tragedy. It is headlined by Sheila Hancock, the actress who chronicled her life with partner and 'television detective 'John Thaw in a touching autobiographical/ biographical volume. The performances are strong and memorable, most of all for the maintenance of sympathetic identification with the lead character. It's a story of one woman's decision in the face of few other options. A fine piece of television theatre, this film has been unavailable since its screening and is seldom repeated. It would be fantastic if this ever became available in any shape or form -

Well it now is Available - as a DVD, transfer from a VCR recording, the quality is acceptable - running time approx 150 mins.

Price, inc UK & EU P&P is £15.

See button below for non-UK price.
Jumping the Queue, BBC 1989 information.
| | |
| --- | --- |
| | Jumping the Queue (details above), worldwide, including postage - PAL only £17 |
| | |
| --- | --- |
| | SPRING PARADE 1940. This item is a B&W PAL DVD of this extreemly rare Deanna Durbin musical. Sound & vision have been restored somewhat & is quite entertaining. Features Deanna singing: Its foolish but its fun, Vianese waltz, Walzing in the clouds & the classic: When April sings. There are included some musical shorts too!? £12 inc UK postage |
"When april sings" by Deanna Durbin, a newly discovered studio recording.
THE GREAT LITTLE TRAINS OF WALES - HTV 1976 - PAL DVD.

This DVD, has all 6 26 min programes, lovingly narrated & written by the late: Wynford Vaughan-Thomas. Included are: The Bala Lake, Welshpool & Llanfair, Ffestiniog, Vale of Rheidol, Llanberis lake, Snowdon mountain & of course the greatest of the little trains: The Talyllyn Railway.

+ some bonus Talyllyn footage. over 160 mins R.T. 4/3 colour.

£12 inc UK postage, for this deleted material.
A CONFLICT OF WINGS 1953 PAL DVD Shot in Norfolk near RAF Coltishall, this is a great old Ealing film, that stars Muriel Pavlow & John Gregson. About how locals try to stop a missile base being built, that threatens a local bird sanctuary. Technical quality a bit rough here & there, but very watchable. Now including some Anglia TV "Bygones" extras.

£12, which includes UK & EU P&P.
A CONFLICT OF WINGS 1953 DVD film NTSC (or PAL on request) for non UK & or EU Customers description as above, but including Worldwide postage & packing

£14.
Conflict of wings grabs & locations.
Filming Conflict of wings, at Ludham, Norfolk.
WHIRLYBIRDS 30+ EPISODES NTSC ONLY

Here I have these 1960s Desilu made B&W recordings for sale - about 2 men & a Bell helicopter. The sound & vision is of variable quality, but are very watchable. Note these are available only on the NTSC USA TV standard, but are region free.

The postage included price (£26.00) is to the UK only - they are £30 if delivery is worldwide - please use the generic Paypal link below if that is the case.
PARSLEY SIDINGS MP3 All episodes 1971-73. This is a cd with all, YES ALL 21 Audio episodes of Parsley sidings (Arthur Lowe, Ian Lavender etc) on one MP3 encoded cd. (including the recently discovered "New level crossing" long missing episode).

Quality is fair to good in most cases - they have been encoded at a fairly high rate. Total running time: 11 hours approx. These may be broadcast on Radio4 extra later this year.

£12 inc UK & EU P&P
| | |
| --- | --- |
| | PARSLEY SIDINGS description as above, but including worldwide postage & packing. £14.00 |
Parslet sidings episode list & more.
Please note that normally orders will be dispatched to you on the next working day following reciept of payment, You will normally receive a confirmation email from me, that your Paypal order has been received here within 24 hours of it being placed, please email if this does not happen (link above & see note below)
With special orders individually created, there may be a small delay - there will of course at times be further delays due to my visiting Survivorland or meeting cast & crew members which will lead to a slightly longer wait! But I have many satisfied clients who I'm sure will vouch for me. Please note I now only supply DVD material, VHS is really poor quality by comparison!
Thanks.
Bob Meade,
Suffolk,
UK
| | |
| --- | --- |
| | For all payments different from above, please use this Paypal form |